Phoebe Cancer Center in Albany, GA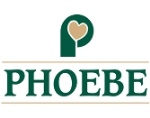 Phoebe Cancer Center in Albany, Georgia
A Leading Southeast Cancer Treatment Center Located in Southwest Georgia
More than 73,000 square feet of state-of-the-art treatment rooms and technology is dedicated to the prevention, early detection and treatment of cancer.
The Cancer Center has a multi-disciplinary team of expert medical oncologists, oncology nurses, pharmacists, and laboratory and social services professionals provides a wide range of hematology/oncology treatment for cancer patients and their families in Southwest Georgia.
Cutting-Edge Cancer Therapies at Phoebe's Cancer Pavilion in Southwest Georgia
Phoebe Cancer Center provides streamlined treatment process, state-of-the-art technology and services, as well as patient convenience and accessibility to treatment areas. Special design features promote a pleasant, tranquil, healing environment for patients and visitors.

Phoebe Cancer Center in Albany, GA from TEAM DRAFT on Vimeo.
Tags: Tackling Lung Cancer