Friday, June 22nd, 2012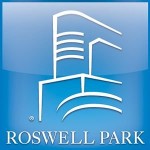 Dr. Mary E. Reid joined the staff of Roswell Park Cancer Institute (RPCI) in 2002 as a Research Scientist in the Department of Epidemiology. She came to RPCI from the Arizona Cancer Center, Tucson, AZ, where she served as an Assistant Professor in the Division of Epidemiology and Biostatistics, College of Public Health and Co-Director of the Cancer Prevention and Control Training Program. She completed her doctoral training in Epidemiology and Cancer in 1998 at the University of Arizona, Tucson.
She has authored or co-authored more than 70 publications, serves as a regular reviewer for several cancer, nutrition and epidemiology journals and as a regular adhoc reviewer for several NCI grant mechanisms.