Thursday, August 30th, 2012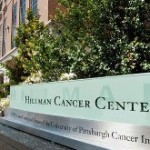 Daniel P. Petro, MD, is a medical oncologist and hematologist at Hillman Cancer Center. He treats all cancer types, and has a special interest in a multidisciplinary approach to thoracic malignancies. Dr. Petro is also heavily involved in the research of Phase I trials.
Dr. Petro is board-certified in hematology, medical oncology, and internal medicine. He received an undergraduate degree from the University of Pittsburgh, and a medical degree at Jefferson Medical College in Philadelphia. Dr. Petro completed a residency at UPMC, and a fellowship in hematology and oncology at the University of Pittsburgh Cancer Institute.
Dr. Petro is a member of many professional organizations including, the American Association for Cancer Research, American Society of Clinical Oncology, American Society of Hematology, American Medical Association, Pennsylvania Medical Society, and the Allegheny County Medical Society.
Team Draft would like to thank Dr. Petro and also Hillman Cancer Center. It Takes a Team to Tackle Lung Cancer! Respond and Donate today, as Team Draft continues our National Campaign to Change the Face of Lung Cancer.