Saturday, January 19th, 2013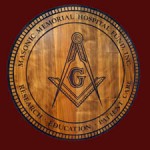 Dr. Kratzke received his M.D. from the University of Washington in 1983. He conducted an internship and residency in Internal Medicine at the University of Wisconsin-Madison from 1983-1986 and was Research Fellow at the McArdle Laboratory for Cancer Research, 1986-1988. He was on the medical staff of the National Cancer Institute from 1988-1994. He joined the Minneapolis VA Medical Center in 1999 and is currently the Skoglund Professor of Lung Cancer Research and an associate professor of Internal Medicine at the University of Minnesota.
Research Interests
My laboratory conducts research into the role of genetic and epigenetic alterations in the development of thoracic cancers. We have looked extensively at the nature and consequences of mutations involving either the retinoblastoma susceptibility (Rb) or the p16INK4a gene in both lung cancer and mesothelioma. We have identified that the p16INK4a gene product, for example, is absent in virtually all cases of mesothelioma. This appears to be an attractive target for gene replacement therapy in this relatively infrequent disease. Previously, we have been using viral transfer vectors in vitro to investigate this potential.
Recently, we have changed to recombinant protein vectors for gene therapy in an attempt to avoid the potential toxicities of viral vectors. In addition, our lab has become interested in cap-mediated translation as a target for cancer therapy. We hare participating in a novel drug design program that hopes to manufacture a new class of drugs targeting this mechanism. Our lab has also finished a large project to develop molecular assays for micrometastatic disease in patients with early stage (resectable) lung cancer and colon cancer, results of which we are beginning to analyze and report.

Dr. Robert Kratzke, University of Minnesota Masonic Cancer Center from TEAM DRAFT on Vimeo.