Taking Stock at UCLA's Jonsson Comprehensive Cancer Center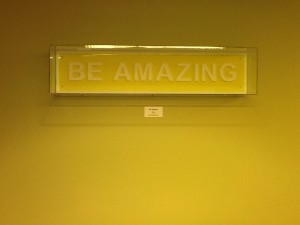 Today, Team Draft visited UCLA's Jonsson Comprehensive Cancer Center, where we had the opportunity to sit down with Dr. Edward B. Garon, Assistant Clinical Professor and Director of the Medical Oncology Program in Thoracic Malignancies at the David Geffen School of Medicine, to discuss the future of lung cancer treatment.
According Dr. Garon, this is an exciting period in the history of lung cancer treatment. Thanks to advances in molecular tumor mutation testing, researchers and treating physicians such as Dr. Garon and his colleagues are developing effective personal lung cancer treatments designed to extend and, ultimately, save lives. As a member of the 14-hospital Lung Cancer Mutation Consortium, the Jonsson Comprehensive Cancer Center is on the cutting-edge of this revolutionary treatment approach—an approach that is already starting to yield results. For example, the Lung Cancer Mutation Consortium has already developed targeted drugs aimed at two of the mutations known to cause lung cancer. These drugs are extending the lives of some patients by as much as 10 months.
Echoing, a message we have being hearing from lung cancer researchers, treating physicians, and advocates across the country, Dr. Garon noted that the key to making even greater strides is funding. Team Draft, is committed to raising lung cancer awareness and increasing badly needed research funding by changing the face of lung cancer. But it takes a team to tackle cancer, and we need your help. Respond and Donate