Music Matters at UC Irvine's Chao Family Comprehensive Cancer Center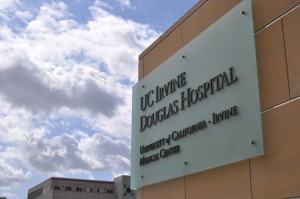 Team Draft kicked off the West Coast leg of its national campaign to change the face of lung cancer with a stop at the Chao Family Comprehensive Cancer (CFCC) at UC Irvine.  Team Draft visited CFCC to learn about an exciting new weapon in the cancer treatment arsenal:  music.
Music therapists at the CFCC's infusion center are using music to treat pain, anxiety, and nausea in patients undergoing chemotherapy.  After just one 30 minute music therapy session, patients report a 45% decrease in pain and a 65% decrease in both anxiety and nausea.
"Music must take rank as the highest of the fine arts—as the one which, more than any other, ministers to human welfare."  -  Herbert Spencer
Music Therapy at the UC Irvine Chao Family Cancer Center from TEAM DRAFT on Vimeo.